Journaling: Why
Why is Maintaining an Accurate Journal So Important?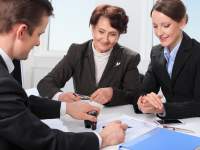 Any member of the public may submit a written request to you for a copy of a transaction in your notary public journal and you are required to respond within 15 business days after the receipt of the request. (California Government Code sections 8206(c) and 8206.5). A complete entry is necessary to provide a complete record of the notarial act.
If you are notarizing multiple documents for a signer or signers, each notarial act must be indicated clearly in your journal. Hash marks, ditto marks, arrows, lines, or other shortcuts do not meet the requirements for entering a complete notarial act into your journal. Each notarial act must be complete and stand alone.
Remember you may be asked to provide a copy of the single transaction line item in your journal, which is why each line item must be complete. Hash marks, ditto marks, arrows and lines omit valuable information from that one particular notarial act. A person requesting a copy of the line item may not know that that multiple entries for the same signer were performed on the same day. If the line item requested contains hash marks, ditto marks, arrows or lines, the requestor will not have all the information regarding the notarial act.
Each line of your notary public journal contains the history of each notarial act done. Protect yourself and the public by documenting each and every notarial act.
A notary public is required to maintain their notarial records as required by Government Code section 8206. The Secretary of State can revoke or suspend a commission and charge civil penalties under the provisions of Government Code section 8214.1(d), 8214.1(l) and 8214.23(a) for failure to properly maintain notarial records. You may also be liable for failures to comply with the law through civil actions from persons affected by improperly completed journals.
California law (Government Code section 8206(a)) is very specific with regards to the required elements for notary public journal entries.