What do I do if my name has changed?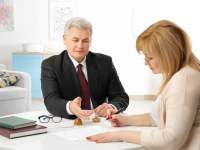 This question comes up regularly. To change your name on the Secretary of State records and your notary public commission, you will need to complete a Name Change Application from the Secretary of State's website. Once approved, you will be issued an amended commission that reflects your new name. The term of the commission and commission number shall remain the same. Next, you will need to file a new oath of office and an amendment to your bond (go to your original bond issuer) with the county clerk where your original oath and bond are on file within 30 days from the date the amended commission was issued for the name change to take effect. Within 30 days of the filing, you must obtain a new seal that reflects the new name.
Once the amended oath and bond are filed, you may begin to notarize using the new stamp and commission name. You may no longer use the original commission name and stamp. Remember you need to destroy the old seal.
If you fail to file your amended oath and bond within the 30-day time limit, the name change will become void and your commission will revert to the previous name and you will be required to submit another name change application. (California Government Code sections 8213 and 8213.6.)